Both PepsiCo and Coca-Cola have hundreds of flavors around the world that most Americans never get to taste. Some of these cater to local tastes like fruits which are native to certain countries, but not well-known in the states.
Many of these global soda flavors would be popular if released in the US, but both Coca-Cola and PepsiCo (PEP) – Get Free Report tend to not do that. Coca-Cola  (KO) – Get Free Report does offer free samples of a handful of its global offerings at Epcot's Club Cool at Disney World in Florida. It also offers its full global menu in its massive store at Disney Springs.
DON'T MISS: Coca-Cola Has a New Take On Customized Drinks
But, most of both Coke and Pepsi's new flavors in the U.S. have come from limited-edition releases designed for the country where both companies started. Pepsi most recently brought back its Pineapple-flavored cola as a partnership with Little Caesars while Coke has been releasing celebrity partnerships with artists as diverse as Roalia and Marshmello.
Coca-Cola has also been releasing mystery flavors under its Fanta brand with the "What the Fanta" campaign which began in 2022.
"A limited-edition lineup of mysteriously flavored Fanta beverages will leave fans asking, "What the Fanta?! (WTF)," the company shared in a press release. "Radiating in gleaming colors of blue, green, peach and orange, the beverages were formulated to fool senses and challenge tastebuds with opposite flavor notes. Different flavors will be available in different formats across retail and restaurant channels — including 20-oz. bottles, Coca‑Cola Freestyle fountain dispensers, and frozen formulations."
Now, news has leaked of a new, and truly bizarre, Fanta flavor — maybe two — that will hit stores soon.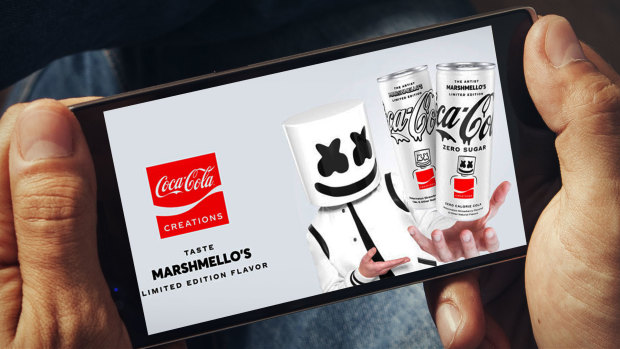 Coca-Cola Teases Mystery Flavors
While Coca-Cola has not confirmed the launch, a number of leading food and beverage social media influencers have been posting about a new What the Fanta flavor that appears to be lined up for a fall release.
"Fanta is bringing a new What the Fanta Mystery Flavor this Halloween and it will have another new Icee variety along with traditional bottles! The bottles will be available probably starting in August and the black color is not representative of the flavor itself… it's a true mystery," the well-regarded Snackolator Instagram posted, along with images of the new black soda and Icee. 
The popular snack food social media influencer has actually tried the soda flavor.
"And the new ICEE from @fanta has a very dark purple (almost black) color to fit the Halloween theme and the flavor is a complete mystery as in previous years. I got to try this at the @nationalrestaurantshow and I while I won't spoil the flavor (I'd get it wrong anyway), it tasted pretty good and reminds me of a certain candy flavor," they shared on Instagram.
The social media poster has only tasted the frozen version and does not know if the soda will share the same flavor.
"I don't know if the soda and ICEE will be different mystery flavors as in recent years or the same… that'll be part of the fun in finding out" they added.
Coca-Cola Is Also Looking to Alcohol
In addition to ramping up its celebrity collaborations and its new flavors, Coca-Cola has been partnering with companies to enter the alcohol market. That's something CEO James Quincey talked about during his company's first-quarter earnings call.
"We're expanding our exploration in alcohol ready to drink beverages with a keen focus on responsibility. We work with Brown–Forman to roll out Jack and Coke cocktails in the U.S. during the quarter with more markets launching now," he said. "It's early days, but the ability to get one of the most popular bar colas in the world in a can is proving to be compelling to retailers and consumers based on preliminary volumes and velocities."
The CEO has been excited by the early results.
"We're encouraged by the level of engagement as distribution expands. We're driving bigger and bolder innovations that can leverage consumer insights leading to a higher success rate and enduring growth," he added.