It's time for "Antitrust Investigation," Taylor's Version.
Wait, is something actually going to happen to Ticketmaster?
People have been complaining about Ticketmaster's high service fees for years, but they've also resigned themselves to the idea that nothing would ever happen to reign the company in.
DON'T MISS: Netflix May Be About to Lose One of Its Best Shows
After all, in 1994, grunge rock legends Pearl Jam, at the height of their popularity, filed a complaint with the U.S. Department of Justice, claiming the company had cut them out of venue bookings in a dispute over fees. 
The band, very arguably the most popular one in the world at that time, boycotted the company for a while, but eventually relented, as they really had no other choice if they wanted to continue to tour. And ultimately, nothing happened.
But the past year and change have seemed like a tipping point, where the public's feelings towards Ticketmaster went from "weary annoyance" to "full-on rage," following a series of on-sale debacles for Taylor Swift, The Cure, and Bruce Springsteen. In all those cases fans were hit with fees (many of which they didn't discover until checkout) which in some cases tripled the cost of a ticket. (Ticketmaster has repeatedly said it does not set ticket prices, and doesn't have any say concerning facility fees.)
There were also complaints about Dynamic Pricing, which is basically surge pricing for tickets, in which their value constantly fluctuates depending on demand. It's not a new practice, but it's becoming more common. The Cure chose to opt out of it, whereas Springsteen took a lot of flack for utilizing it, and in some cases tickets were several thousand dollars.
It's also the case that some fans couldn't even get tickets, as Taylor Swift fans — or Swifties, as they call themselves —  found themselves waiting in a virtual line for hours, only to see tickets hit resale sites such at StubHub for, again, the price of a used car.
It got the point where even President Biden was calling on Congress to take action and stop Ticketmaster's excessive fees. 
But again, there's a feeling that we've seen this before, and nothing happened. In 2019, the Department of Justice announced it would take legal action against Live Nation  (LYV) – Get Free Report and Ticketmaster, which merged in 2009, as critics say its an anti-competitive monopoly that controls more than 70% of the live music industry.
So even when California representative Katie Porter, Rhode Island representative David N. Cicilline, New York representative Alexandria Ocasio-Cortez and many others have called for an antitrust investigation, we still wondered if anything would actually happen, and if the company might get broken up or face stricter regulation.
That's still an open question, of course. But now Congress has taken its most direct action against the company yet.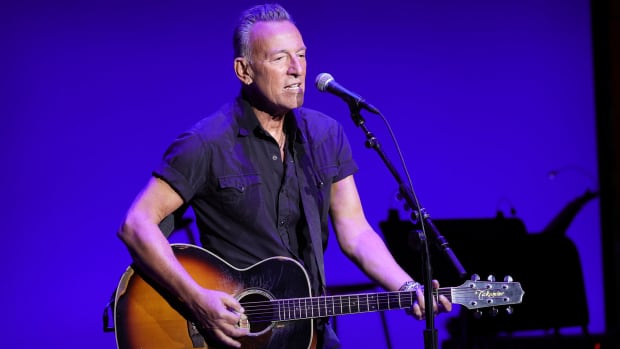 The Senate Introduces Antitrust Bill
Months after the initial hearings, Minnesota Senator Amy Klobuchar, who co-organized that January hearing, and Connecticut Senator Richard Blumenthal have introduced the Unlock Ticketing Markets Act, which will place the multi-year exclusivity contracts that Ticketmaster has with venues under heightened scrutiny.
"Without competition to incentivize better services and fair prices, we all suffer the consequences," Klobuchar said in a statement.
A Live Nation representative responded with a statement to Rolling Stone: "Ticketmaster wins business because it offers the best product available for venues, and the length of contracts is generally decided by venues and the guaranteed payments they want to help support their expenses."
The Senate has also introduced the Transparency in Charges for Key Events Ticketing, or TICKET, Act, sponsored by Washington Senator Maria Cantwell and Texas Senator Ted Cruz, chair and ranking member of the Commerce Committee, that would require ticket platforms show a price that includes all fees, a practice known as all-in pricing.  
The ticket sellers would also have to show an itemized list of fees (which sometimes total over half the ticket price), and would have resale platforms specifically note "speculative" tickets, which are tickets being resold without the reseller actually having the ticket yet. 
"When families budget for a night at a ball game or to hear their favorite band, they shouldn't have to worry about being surprised by hidden fees that suddenly raise the final cost of tickets well over the advertised price," said Cantwell in a statement, indicating that further anti-junk fee legislation is forthcoming.
So…we'll see if this actually does anything. But for concert fans, it at least seems like a start.
Receive full access to real-time market analysis along with stock, commodities, and options trading recommendations. Sign up for Real Money Pro now.
Make a one-time contribution
Make a monthly contribution
Make a yearly contribution
The Georgia Sun's articles are always free to read with no paywalls or subscriptions required. If you value our content and found this article helpful or informative, you are invited to make a voluntary contribution to support our efforts and keep our coverage free.

Choose an amount
Or enter a custom amount
---
Your contribution is appreciated.
Your contribution is appreciated.
Your contribution is appreciated.
Contribute
Contribute
Contribute