Even before the coronavirus pandemic, global cooking trends were showing an uptick in people cooking at home. Gallup and Cookpad's latest report published Dec. 17, 2021, showed that through 2019, a growing number of people around the world were cooking at home rather than going out or eating pre-cooked meals.
In the U.S., the swelling popularity of at-home meal prep subscriptions from Blue Apron to Hello Fresh! and the growing prevalence of grocery delivery underscore a renewed interest in prepping meals at home. Then as COVID-19 spread, mandatory restaurant shutdowns and capacity limits drove a dramatic jump in home cooking—not to mention demand for recipes and sales of things like yeast and kitchen appliances.

One of the biggest kitchen-appliance trends is, naturally, the air fryer. Air fryers can make all your favorite fried recipes in a healthier way that locks in nutrition and doesn't overheat your kitchen (or put you in the line of fire for errant grease splatter). From fried chicken and stuffed mushrooms to French fries and veggie tempura, the sky's the limit on what can go into this appliance. For inspiration, Stacker compiled a list of 50 delicious air fryer recipes from Allrecipes. Keep reading for a taste of all the things your air fryer can do.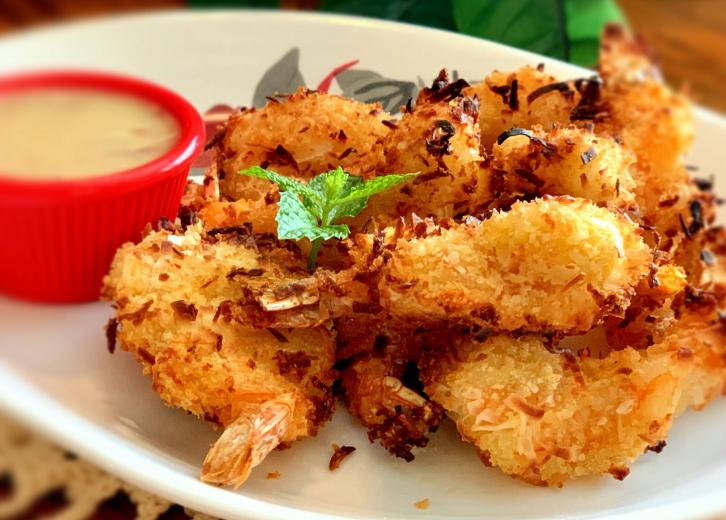 1 / 50Allrecipes
Air Fryer Coconut Shrimp
– Prep: 30 mins
– Cook: 15 mins
– Total: 45 mins
– Servings: 6
– Yield: 6 servings
– Number of ingredients: 12
– Read more about the recipe here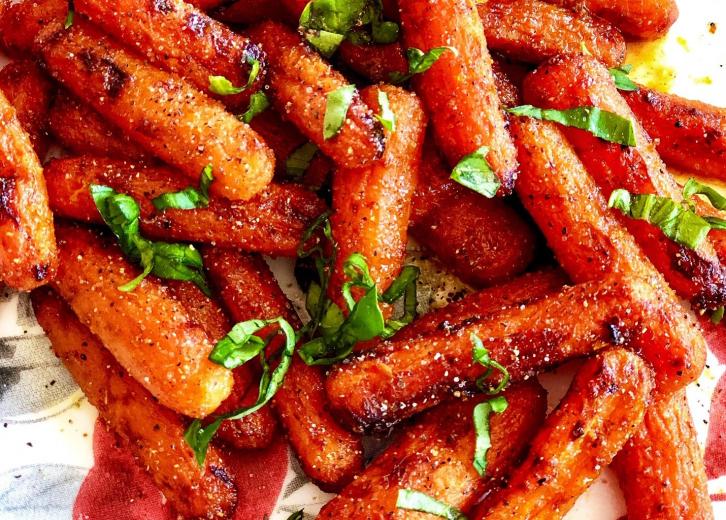 2 / 50Allrecipes
Air Fryer Sweet and Spicy Roasted Carrots
– Prep: 5 mins
– Cook: 20 mins
– Total: 25 mins
– Servings: 2
– Yield: 2 servings
– Number of ingredients: 8
– Read more about the recipe here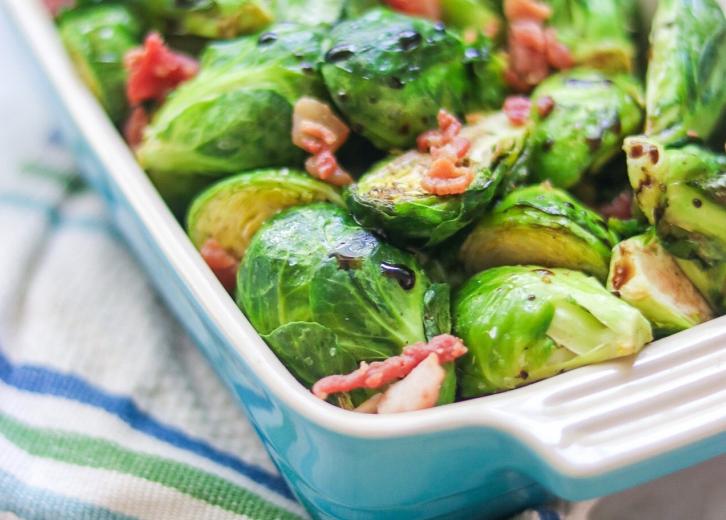 3 / 50Allrecipes
Air Fryer Brussels Sprouts
– Prep: 5 mins
– Cook: 10 mins
– Total: 15 mins
– Servings: 2
– Yield: 2 servings
– Number of ingredients: 6
– Read more about the recipe here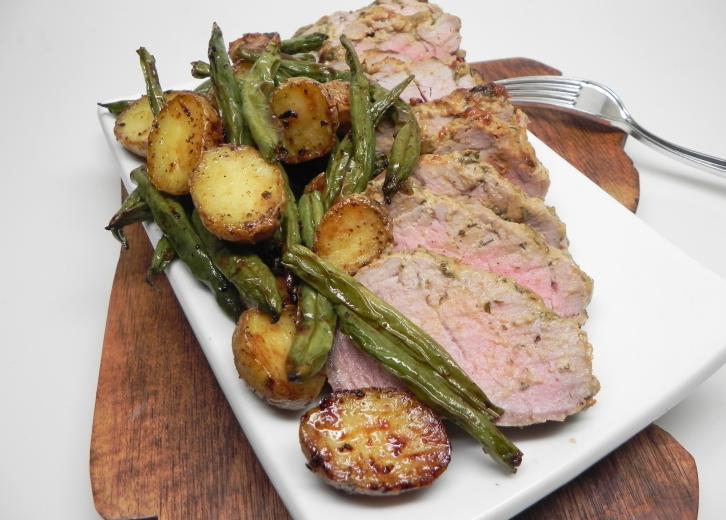 4 / 50Allrecipes
Air Fryer Mustard-Crusted Pork Tenderloin with Potatoes and Green Beans
– Prep: 10 mins
– Cook: 30 mins
– Total: 40 mins
– Servings: 4
– Yield: 4 servings
– Number of ingredients: 11
– Read more about the recipe here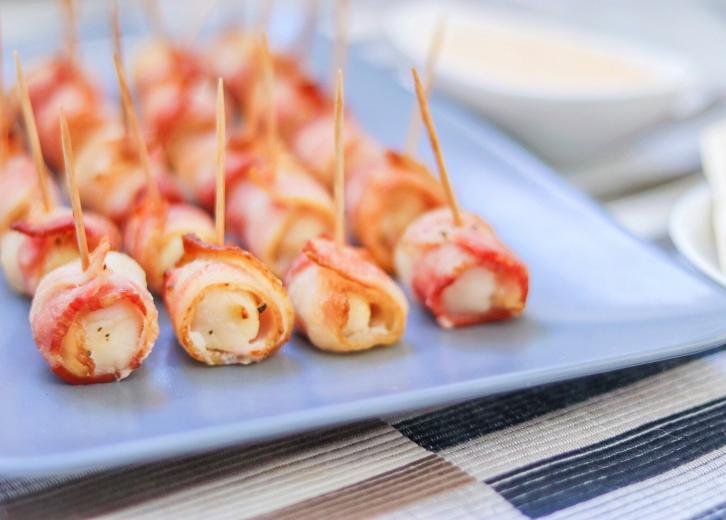 5 / 50Allrecipes
Air Fryer Bacon-Wrapped Scallops with Sriracha Mayo
– Prep: 15 mins
– Cook: 20 mins
– Total: 35 mins
– Servings: 9
– Yield: 36 scallops
– Number of ingredients: 7
– Read more about the recipe here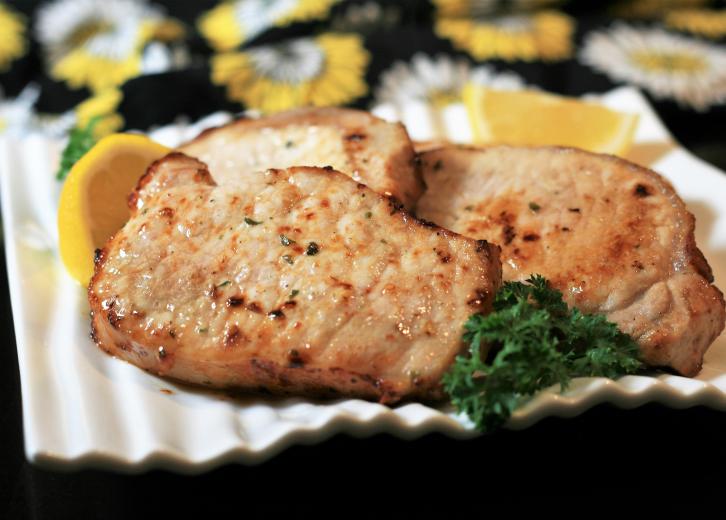 6 / 50Allrecipes
Air Fryer Ranch Pork Chops
– Prep: 5 mins
– Cook: 10 mins
– Additional: 10 mins
– Total: 25 mins
– Servings: 4
– Yield: 4 servings
– Number of ingredients: 4
– Read more about the recipe here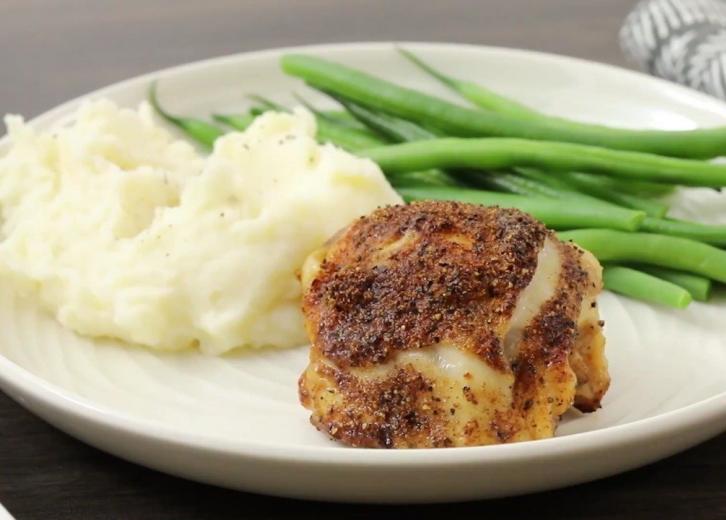 7 / 50Allrecipes
Air Fryer Chicken Thighs
– Prep: 10 mins
– Cook: 20 mins
– Total: 30 mins
– Servings: 4
– Yield: 4 servings
– Number of ingredients: 6
– Read more about the recipe here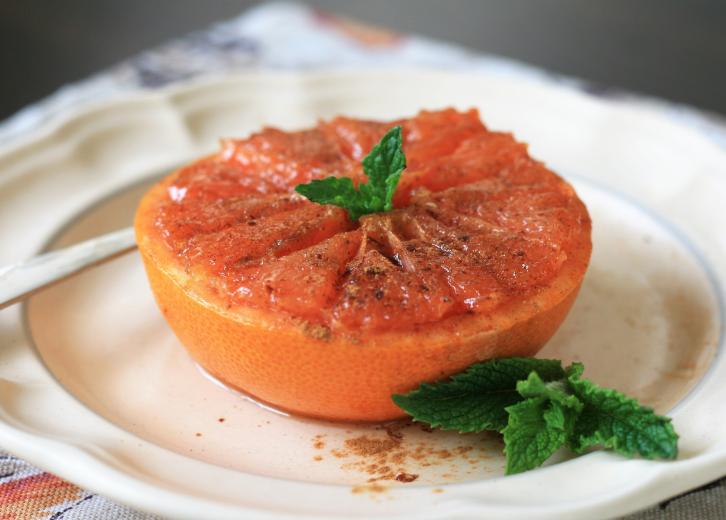 8 / 50Allrecipes
Air Fryer Broiled Grapefruit
– Prep: 10 mins
– Cook: 6 mins
– Total: 16 mins
– Servings: 2
– Yield: 2 grapefruit halves
– Number of ingredients: 6
– Read more about the recipe here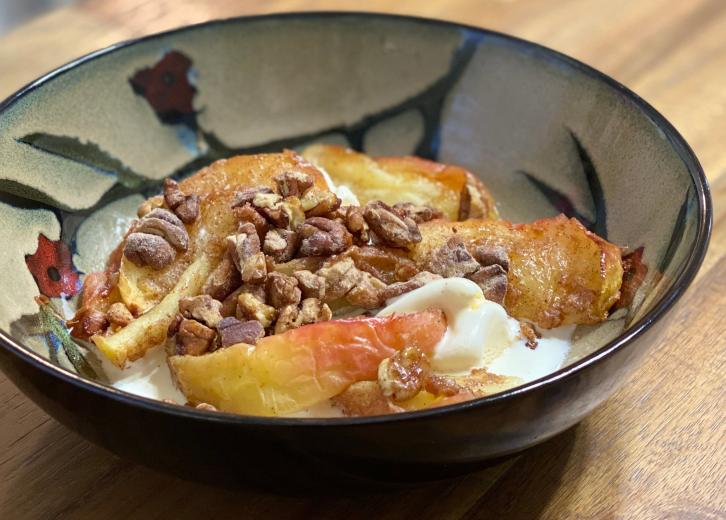 9 / 50Allrecipes
Air Fryer Brown Sugar and Pecan Roasted Apples
– Prep: 10 mins
– Cook: 10 mins
– Total: 20 mins
– Servings: 2
– Yield: 32 roasted apple wedges
– Number of ingredients: 6
– Read more about the recipe here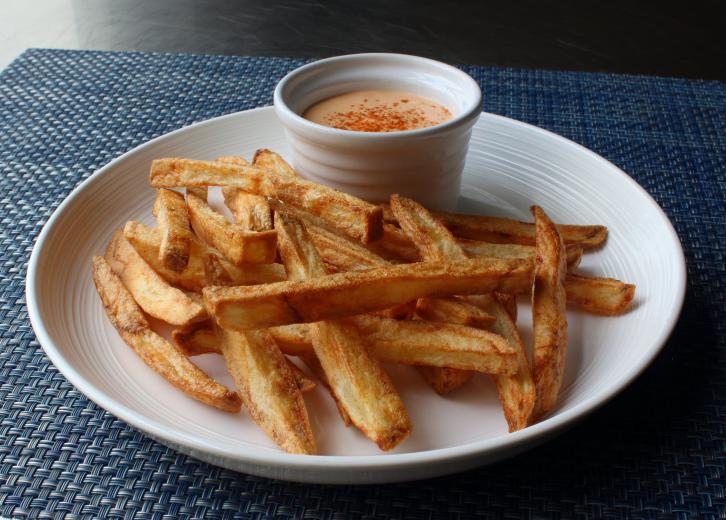 10 / 50Allrecipes
Air Fryer French Fries
– Prep: 10 mins
– Cook: 25 mins
– Additional: 25 mins
– Total: 1 hr
– Servings: 4
– Yield: 4 servings
– Number of ingredients: 4
– Read more about the recipe here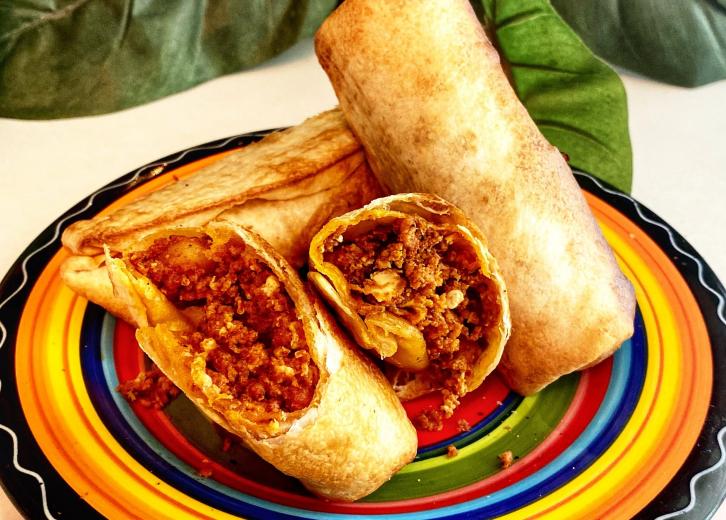 11 / 50Allrecipes
Air Fryer Mini Breakfast Burritos
– Prep: 15 mins
– Cook: 30 mins
– Total: 45 mins
– Servings: 4
– Yield: 4 servings
– Number of ingredients: 9
– Read more about the recipe here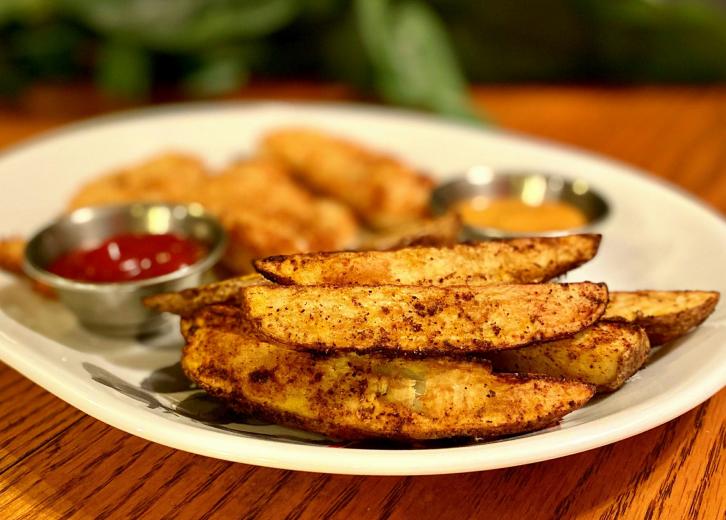 12 / 50Allrecipes
Air Fryer Potato Wedges
– Prep: 5 mins
– Cook: 30 mins
– Total: 35 mins
– Servings: 4
– Yield: 16 potato wedges
– Number of ingredients: 7
– Read more about the recipe here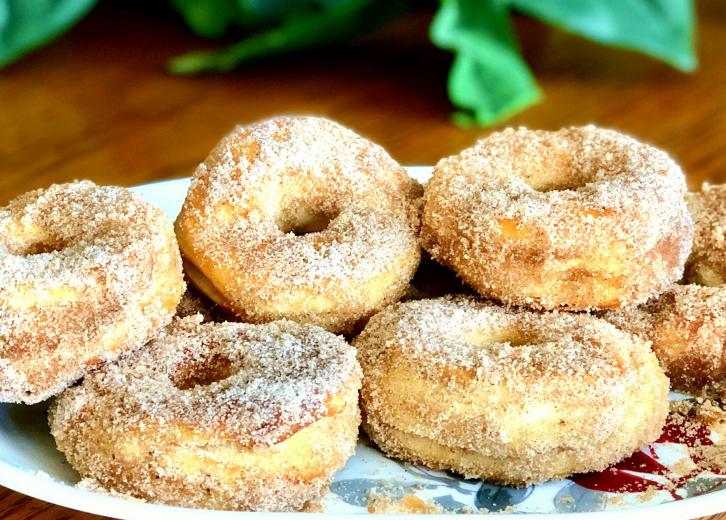 13 / 50Allrecipes
Air Fryer Cinnamon-Sugar Doughnuts
– Prep: 10 mins
– Cook: 10 mins
– Total: 20 mins
– Servings: 8
– Yield: 8 doughnuts
– Number of ingredients: 6
– Read more about the recipe here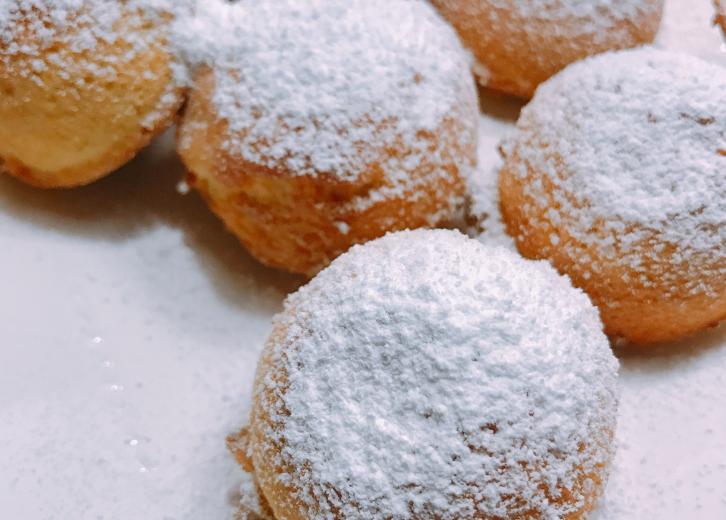 14 / 50Allrecipes
Air Fryer Beignets
– Prep: 10 mins
– Cook: 15 mins
– Total: 25 mins
– Servings: 7
– Yield: 7 beignets
– Number of ingredients: 10
– Read more about the recipe here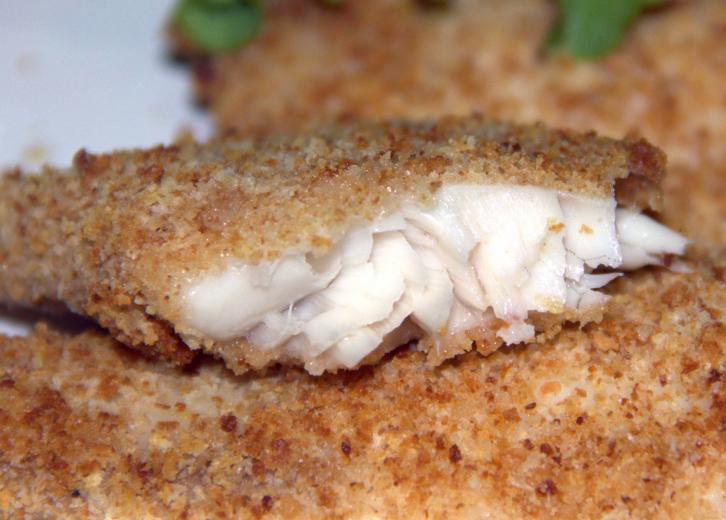 15 / 50Allrecipes
Air-Fried Crumbed Fish
– Prep: 10 mins
– Cook: 12 mins
– Total: 22 mins
– Servings: 4
– Yield: 4 fillets
– Number of ingredients: 5
– Read more about the recipe here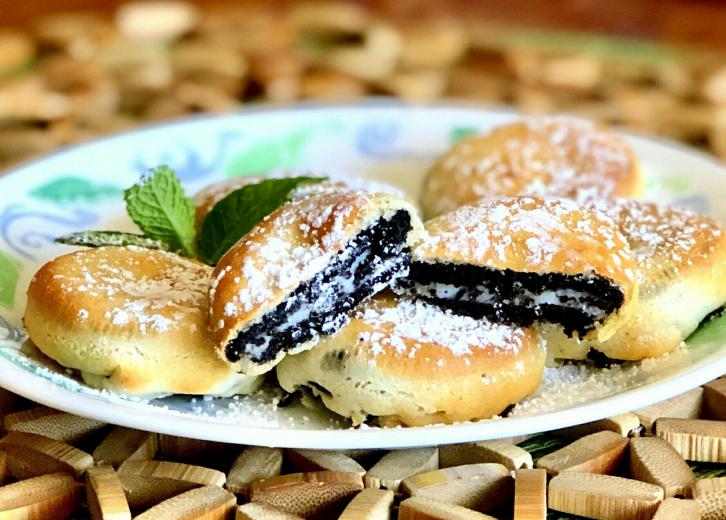 16 / 50Allrecipes
Air Fryer Oreos®
– Prep: 5 mins
– Cook: 5 mins
– Total: 10 mins
– Servings: 9
– Yield: 9 cookies
– Number of ingredients: 5
– Read more about the recipe here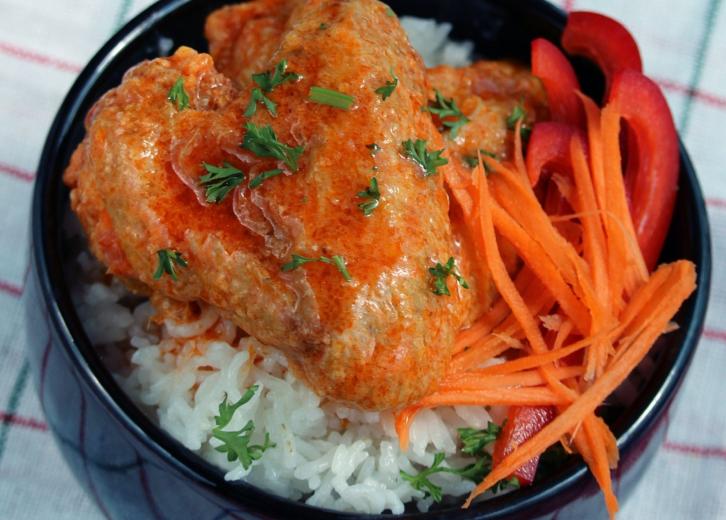 17 / 50Allrecipes
Air Fryer Buffalo Chicken Wings
– Prep: 5 mins
– Cook: 1 hr
– Total: 1 hr 5 mins
– Servings: 4
– Yield: 4 servings
– Number of ingredients: 7
– Read more about the recipe here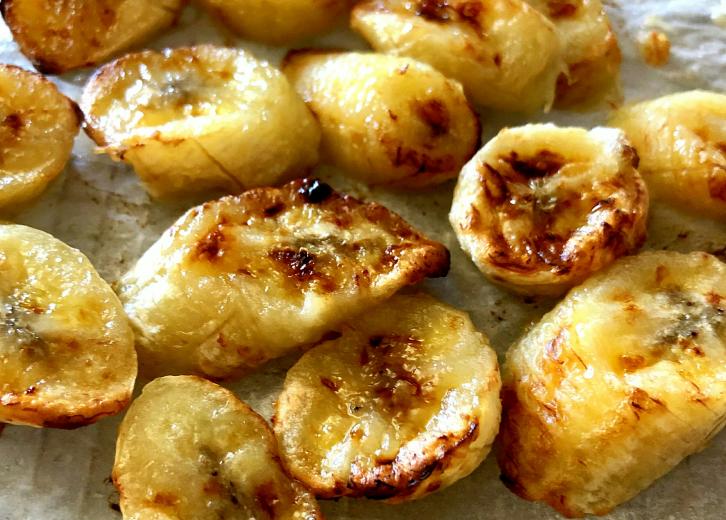 18 / 50Allrecipes
Air Fryer Roasted Bananas
– Prep: 2 mins
– Cook: 7 mins
– Total: 9 mins
– Servings: 1
– Yield: 1 serving
– Number of ingredients: 2
– Read more about the recipe here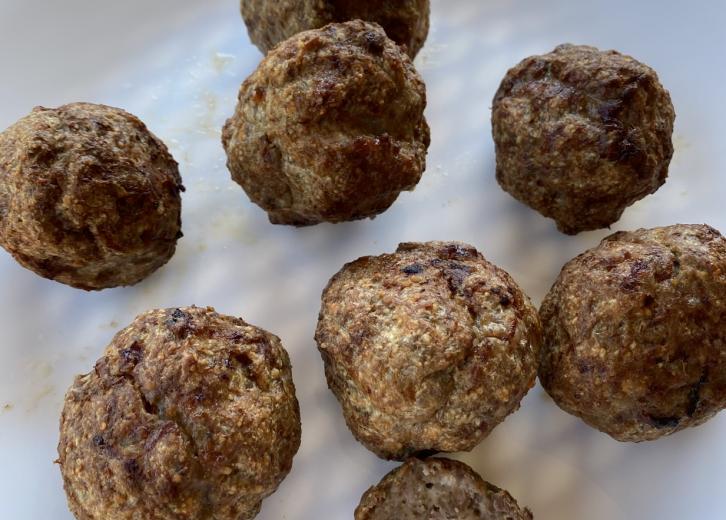 19 / 50Allrecipes
Air Fryer Meatballs
– Prep: 10 mins
– Cook: 20 mins
– Additional: 5 mins
– Total: 35 mins
– Servings: 16
– Yield: 16 meatballs
– Number of ingredients: 8
– Read more about the recipe here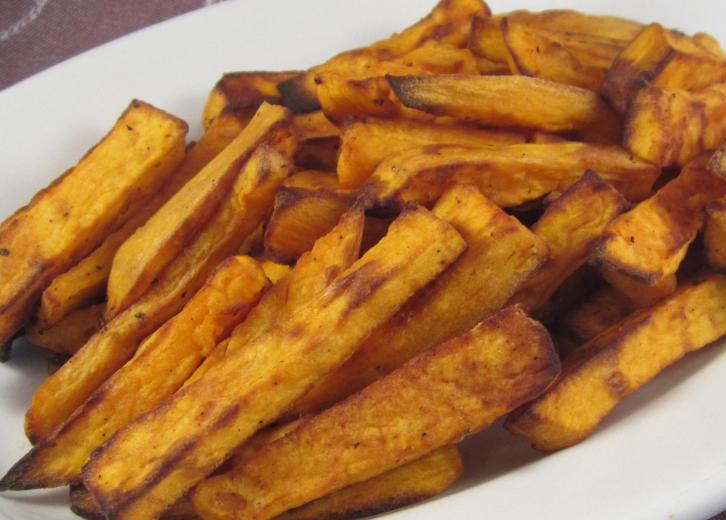 20 / 50Allrecipes
Air-Fried Sweet Potato Fries
– Prep: 10 mins
– Cook: 10 mins
– Total: 20 mins
– Servings: 2
– Yield: 2 servings
– Number of ingredients: 6
– Read more about the recipe here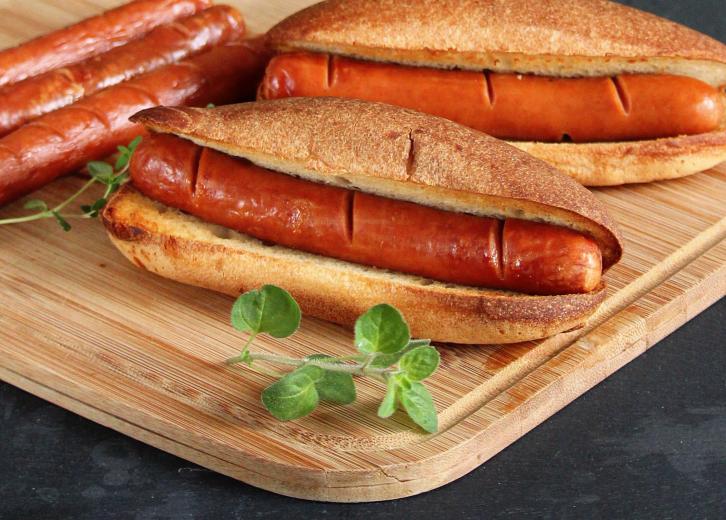 21 / 50Allrecipes
Basic Air Fryer Hot Dogs
– Prep: 5 mins
– Cook: 5 mins
– Total: 10 mins
– Servings: 4
– Yield: 4 servings
– Number of ingredients: 2
– Read more about the recipe here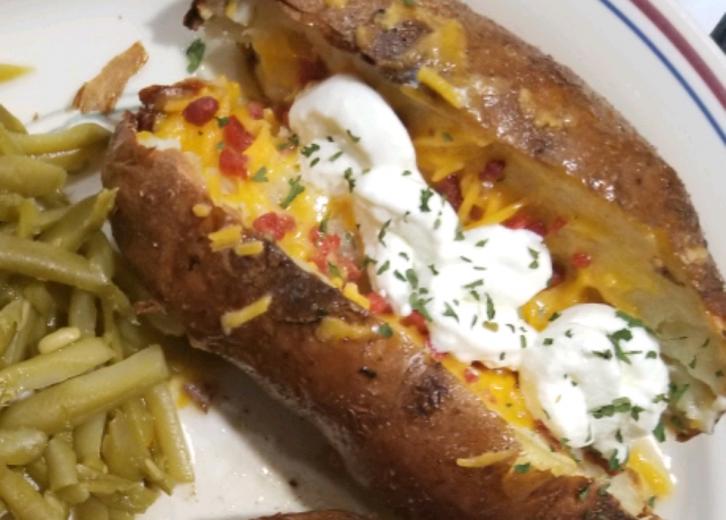 22 / 50Allrecipes
Air Fryer Baked Potatoes
– Prep: 5 mins
– Cook: 1 hr
– Total: 1 hr 5 mins
– Servings: 2
– Yield: 2 baked potatoes
– Number of ingredients: 3
– Read more about the recipe here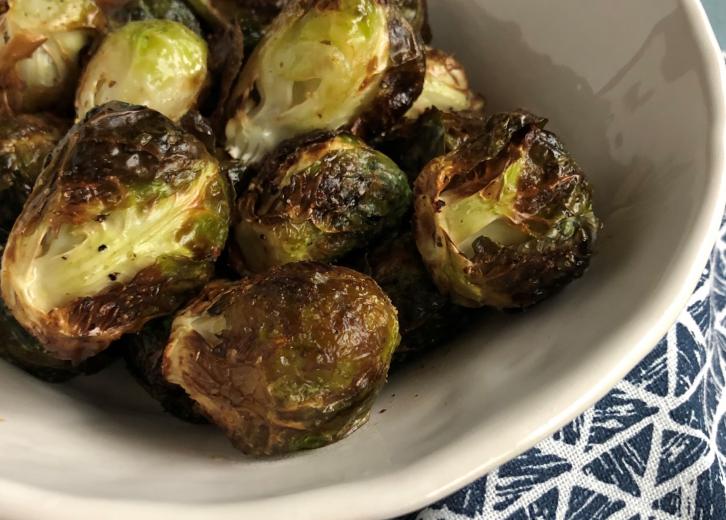 23 / 50Allrecipes
Simple Air Fryer Brussels Sprouts
– Prep: 5 mins
– Cook: 30 mins
– Total: 35 mins
– Servings: 6
– Yield: 6 servings
– Number of ingredients: 5
– Read more about the recipe here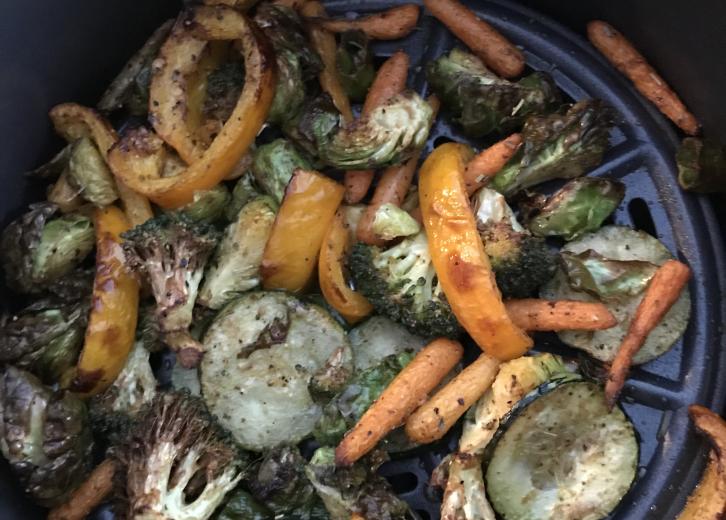 24 / 50Allrecipes
Air-Fryer Roasted Veggies
– Prep: 20 mins
– Cook: 10 mins
– Total: 30 mins
– Servings: 4
– Yield: 2 cups
– Number of ingredients: 10
– Read more about the recipe here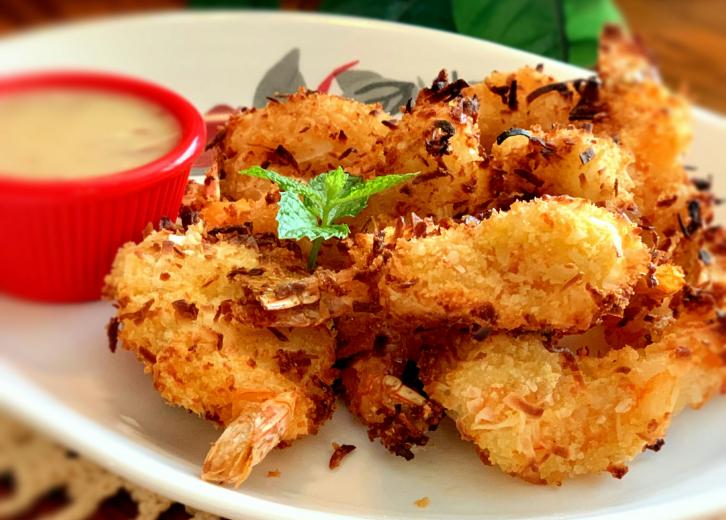 25 / 50Allrecipes
Air Fryer Coconut Shrimp
– Prep: 30 mins
– Cook: 15 mins
– Total: 45 mins
– Servings: 6
– Yield: 6 servings
– Number of ingredients: 12
– Read more about the recipe here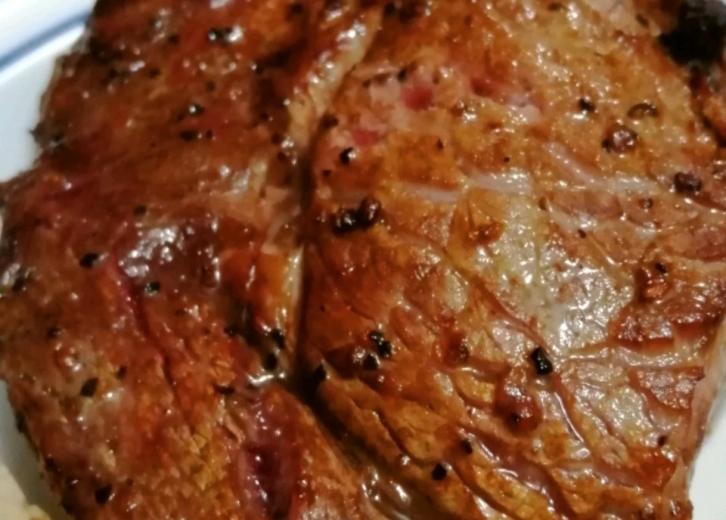 26 / 50Allrecipes
Air Fryer Rib-Eye Steak
– Prep: 5 mins
– Cook: 15 mins
– Additional: 2 hrs 5 mins
– Total: 2 hrs 25 mins
– Servings: 2
– Yield: 2 steaks
– Number of ingredients: 4
– Read more about the recipe here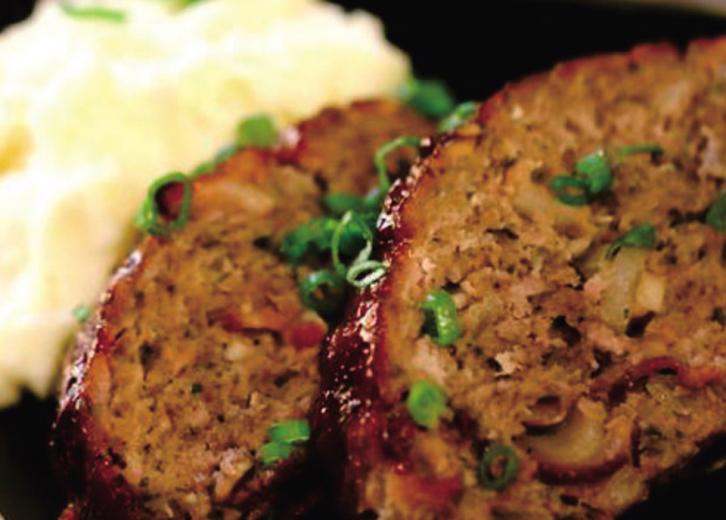 27 / 50Allrecipes
Air Fryer Meatloaf
– Prep: 10 mins
– Cook: 25 mins
– Additional: 10 mins
– Total: 45 mins
– Servings: 4
– Yield: 4 servings
– Number of ingredients: 9
– Read more about the recipe here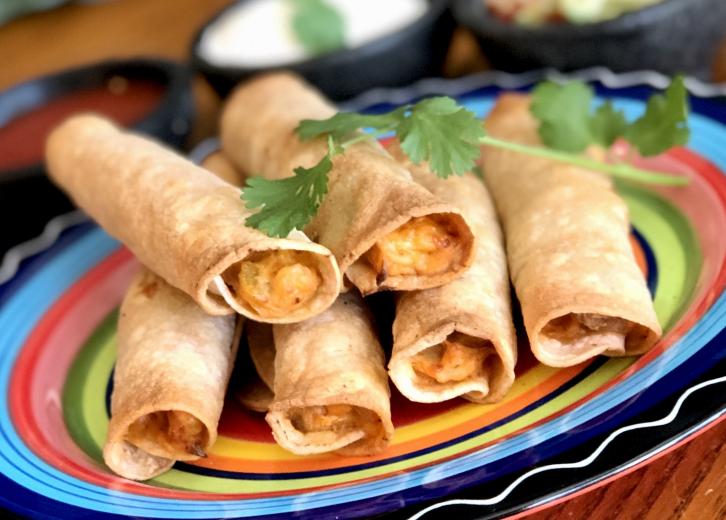 28 / 50Allrecipes
Air Fryer Chicken Taquitos
– Prep: 15 mins
– Cook: 20 mins
– Total: 35 mins
– Servings: 6
– Yield: 6 taquitos
– Number of ingredients: 11
– Read more about the recipe here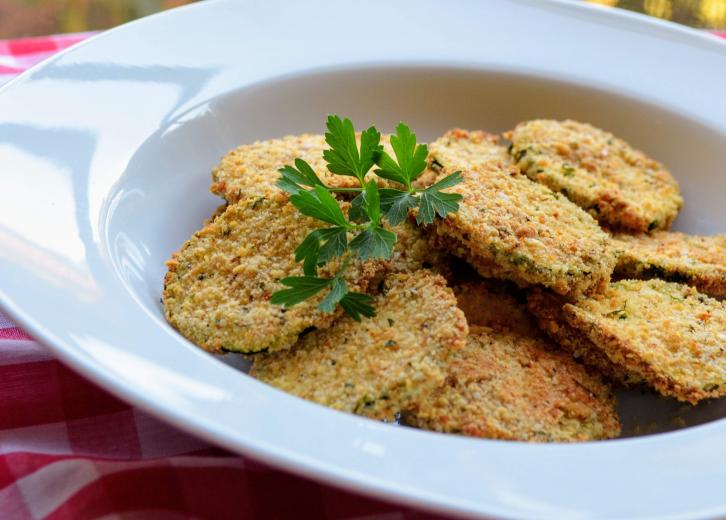 29 / 50Allrecipes
Air Fryer Zucchini Chips
– Prep: 10 mins
– Cook: 24 mins
– Total: 34 mins
– Servings: 4
– Yield: 4 servings
– Number of ingredients: 5
– Read more about the recipe here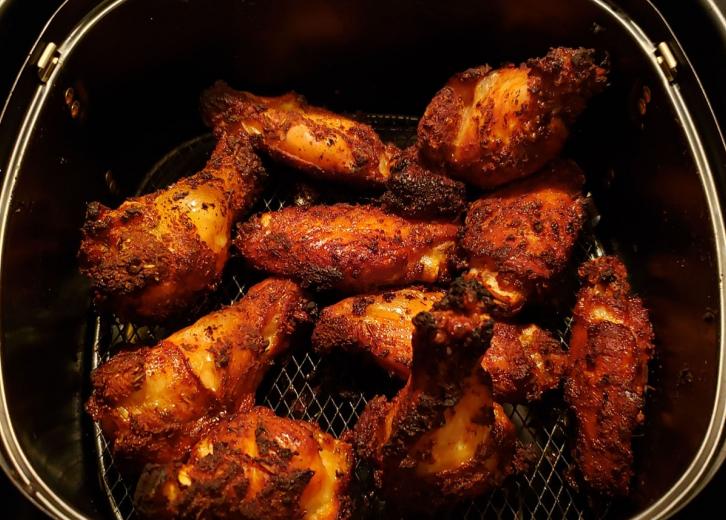 30 / 50Allrecipes
Dry-Rub Air-Fried Chicken Wings
– Prep: 10 mins
– Cook: 35 mins
– Total: 45 mins
– Servings: 2
– Yield: 8 wings
– Number of ingredients: 9
– Read more about the recipe here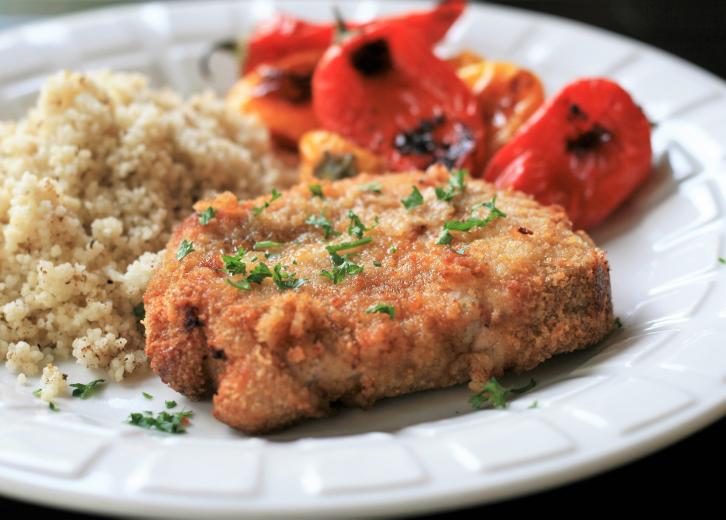 31 / 50Allrecipes
Breaded Air Fryer Pork Chops
– Prep: 10 mins
– Cook: 10 mins
– Total: 20 mins
– Servings: 4
– Yield: 4 servings
– Number of ingredients: 5
– Read more about the recipe here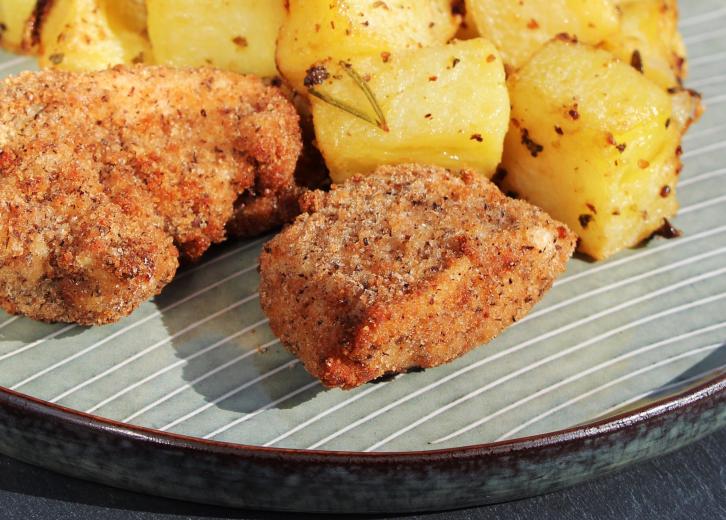 32 / 50Allrecipes
Crumbed Chicken Tenderloins (Air Fried)
– Prep: 15 mins
– Cook: 12 mins
– Total: 27 mins
– Servings: 4
– Yield: 8 tenderloins
– Number of ingredients: 4
– Read more about the recipe here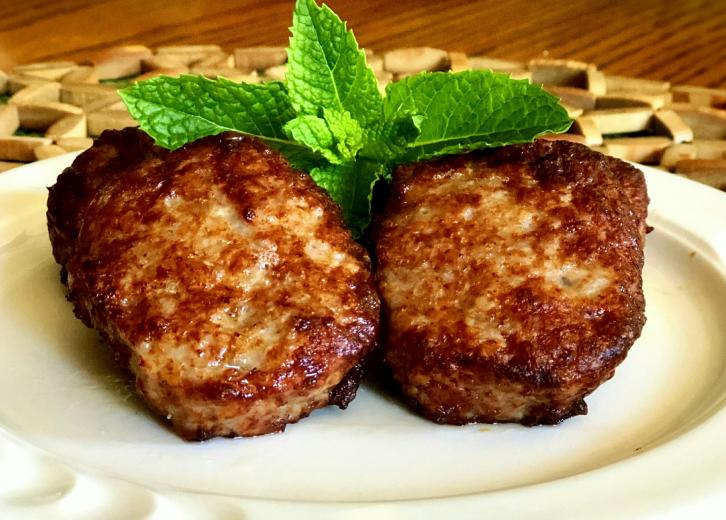 33 / 50Allrecipes
Air Fryer Sausage Patties
– Prep: 5 mins
– Cook: 10 mins
– Total: 15 mins
– Servings: 4
– Yield: 4 servings
– Number of ingredients: 2
– Read more about the recipe here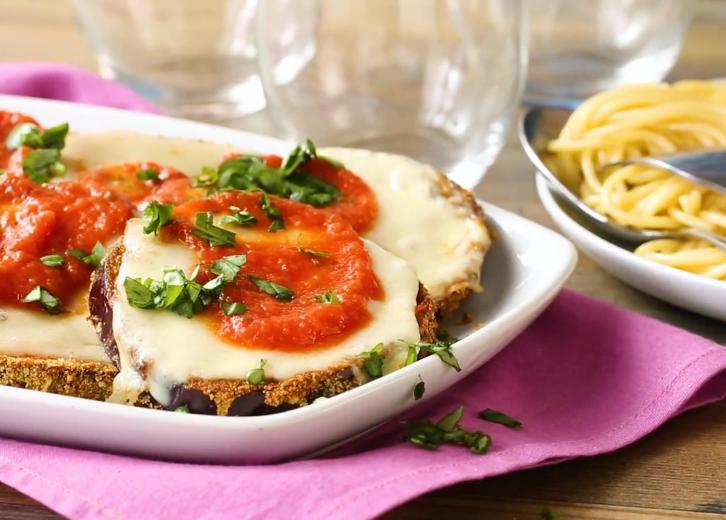 34 / 50Allrecipes
Air Fryer Eggplant Parmesan
– Prep: 15 mins
– Cook: 20 mins
– Total: 35 mins
– Servings: 4
– Yield: 4 servings
– Number of ingredients: 13
– Read more about the recipe here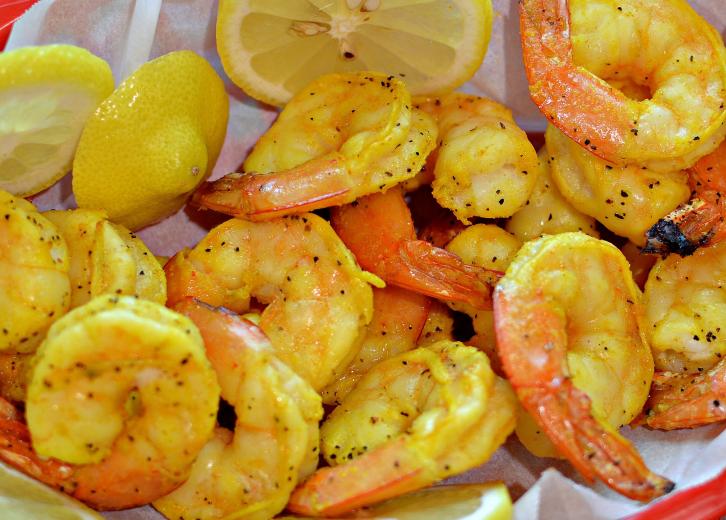 35 / 50Allrecipes
Air Fryer Lemon Pepper Shrimp
– Prep: 5 mins
– Cook: 10 mins
– Total: 15 mins
– Servings: 2
– Yield: 2 servings
– Number of ingredients: 7
– Read more about the recipe here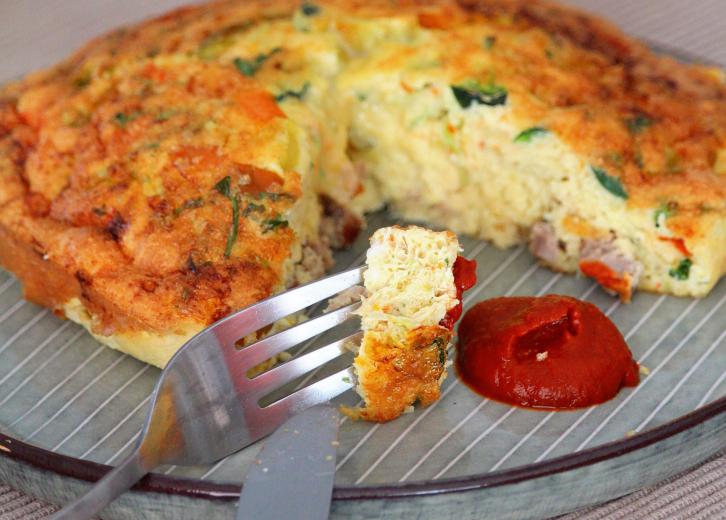 36 / 50Allrecipes
Air Fryer Breakfast Frittata
– Prep: 15 mins
– Cook: 20 mins
– Total: 35 mins
– Servings: 2
– Yield: 2 servings
– Number of ingredients: 7
– Read more about the recipe here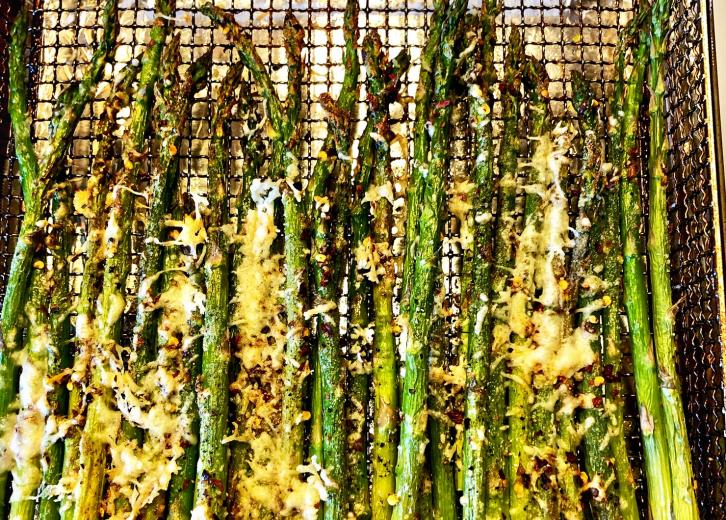 37 / 50Allrecipes
Air Fryer Roasted Asparagus
– Prep: 10 mins
– Cook: 10 mins
– Total: 20 mins
– Servings: 2
– Yield: 2 servings
– Number of ingredients: 7
– Read more about the recipe here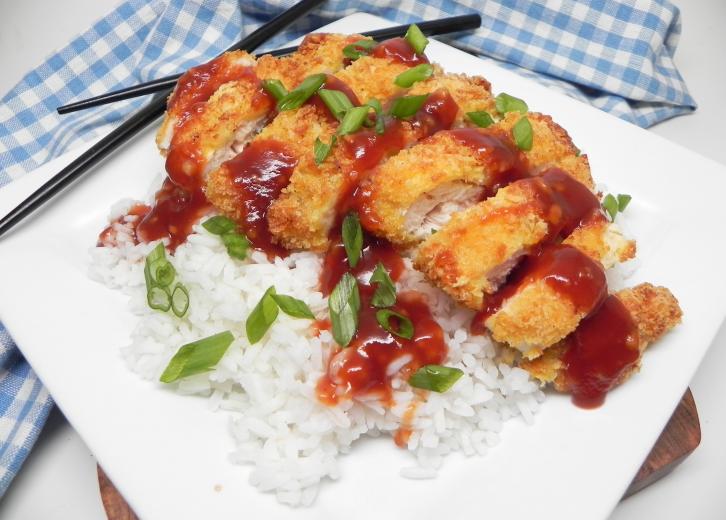 38 / 50Allrecipes
Air Fryer Chicken Katsu with Homemade Katsu Sauce
– Prep: 20 mins
– Cook: 20 mins
– Total: 40 mins
– Servings: 4
– Yield: 4 servings
– Number of ingredients: 11
– Read more about the recipe here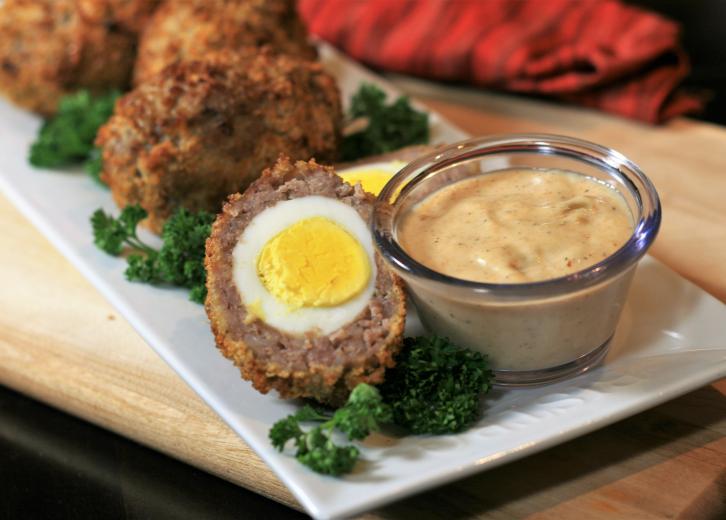 39 / 50Allrecipes
Air Fryer Scotch Eggs
– Prep: 15 mins
– Cook: 15 mins
– Total: 30 mins
– Servings: 6
– Yield: 6 servings
– Number of ingredients: 13
– Read more about the recipe here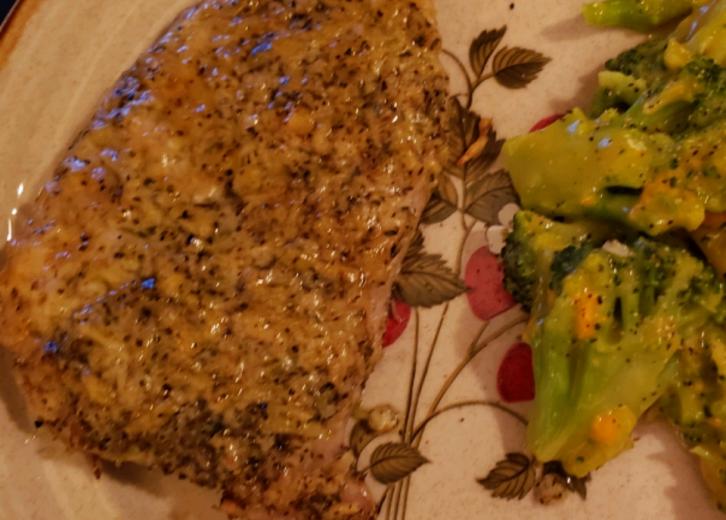 40 / 50Allrecipes
Easy Air Fryer Pork Chops
– Prep: 10 mins
– Cook: 20 mins
– Additional: 5 mins
– Total: 35 mins
– Servings: 4
– Yield: 4 servings
– Number of ingredients: 8
– Read more about the recipe here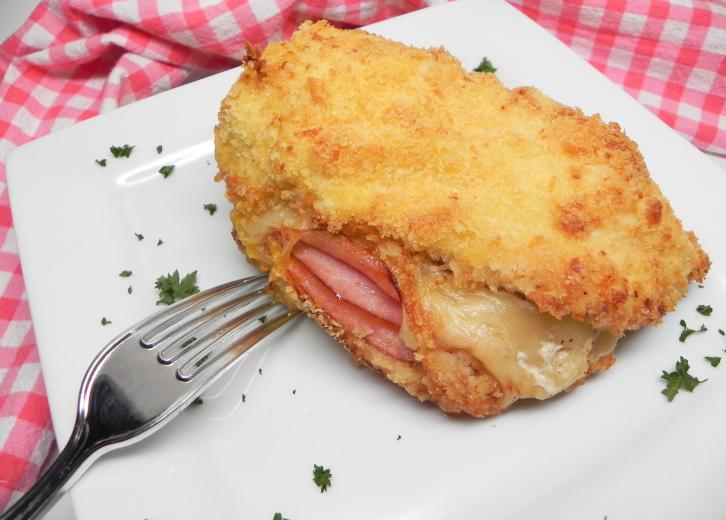 41 / 50Allrecipes
Air Fryer Chicken Cordon Bleu
– Prep: 15 mins
– Cook: 20 mins
– Additional: 5 mins
– Total: 40 mins
– Servings: 2
– Yield: 2 servings
– Number of ingredients: 11
– Read more about the recipe here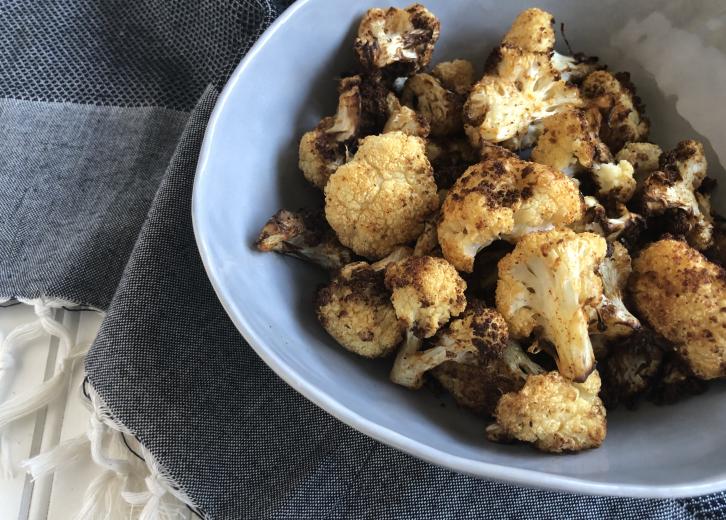 42 / 50Allrecipes
Air Fryer Roasted Cauliflower
– Prep: 10 mins
– Cook: 15 mins
– Total: 25 mins
– Servings: 2
– Yield: 2 servings
– Number of ingredients: 5
– Read more about the recipe here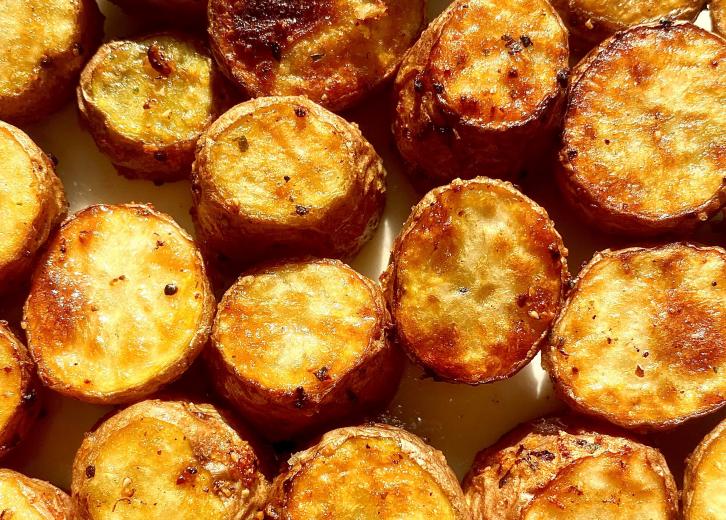 43 / 50Allrecipes
Air Fryer One-Bite Roasted Potatoes
– Prep: 5 mins
– Cook: 10 mins
– Total: 15 mins
– Servings: 2
– Yield: 2 servings
– Number of ingredients: 4
– Read more about the recipe here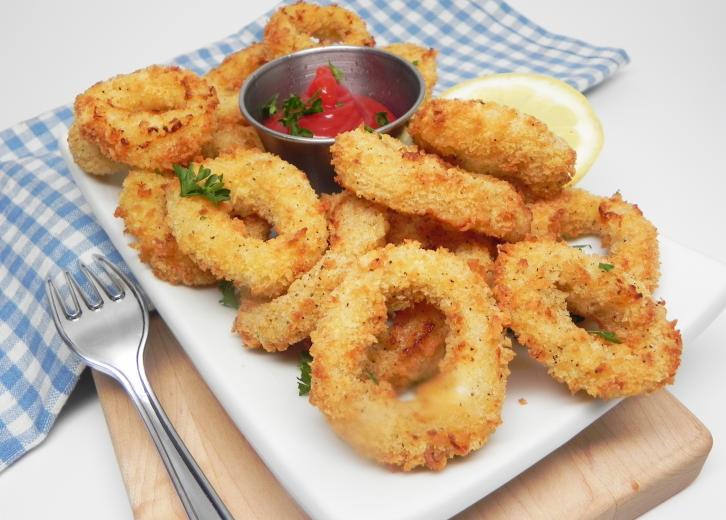 44 / 50Allrecipes
Air Fryer Calamari
– Prep: 10 mins
– Cook: 15 mins
– Total: 25 mins
– Servings: 4
– Yield: 4 servings
– Number of ingredients: 8
– Read more about the recipe here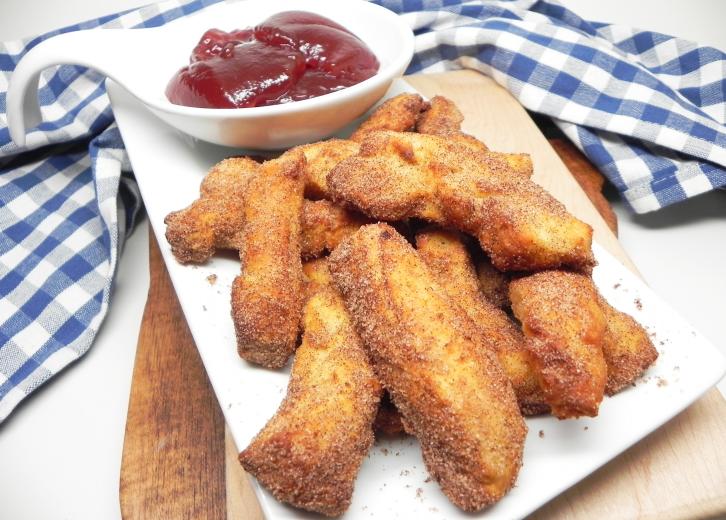 45 / 50Allrecipes
Air Fryer Donut Sticks
– Prep: 20 mins
– Cook: 15 mins
– Total: 35 mins
– Servings: 8
– Yield: 48 donut sticks
– Number of ingredients: 5
– Read more about the recipe here
46 / 50Allrecipes
Air Fryer Fried Mushrooms
– Prep: 10 mins
– Cook: 25 mins
– Total: 35 mins
– Servings: 8
– Yield: 8 servings
– Number of ingredients: 12
– Read more about the recipe here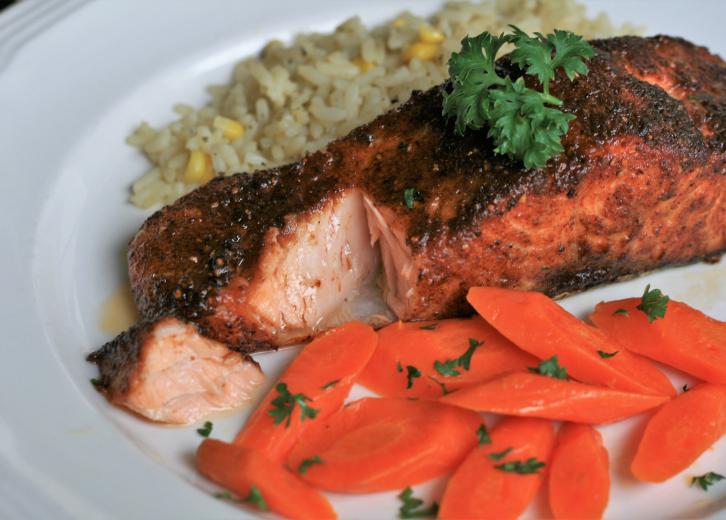 47 / 50Allrecipes
Cajun Air Fryer Salmon
– Prep: 10 mins
– Cook: 10 mins
– Total: 20 mins
– Servings: 2
– Yield: 2 servings
– Number of ingredients: 4
– Read more about the recipe here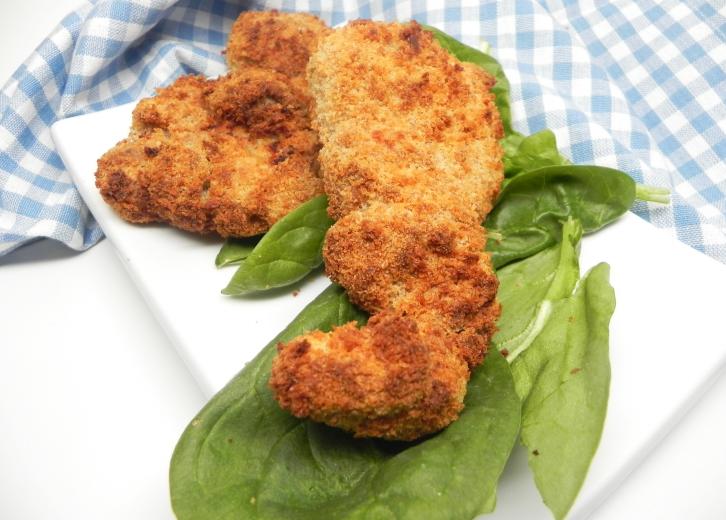 48 / 50Allrecipes
Air Fryer Buttermilk Fried Chicken
– Prep: 5 mins
– Cook: 30 mins
– Additional: 4 hrs
– Total: 4 hrs 35 mins
– Servings: 6
– Yield: 6 servings
– Number of ingredients: 7
– Read more about the recipe here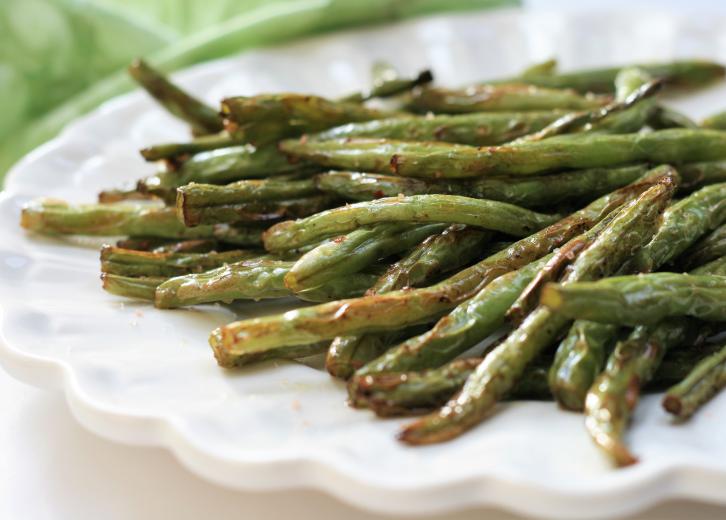 49 / 50Allrecipes
Air Fryer Spicy Green Beans
– Prep: 10 mins
– Cook: 25 mins
– Additional: 5 mins
– Total: 40 mins
– Servings: 4
– Yield: 4 servings
– Number of ingredients: 6
– Read more about the recipe here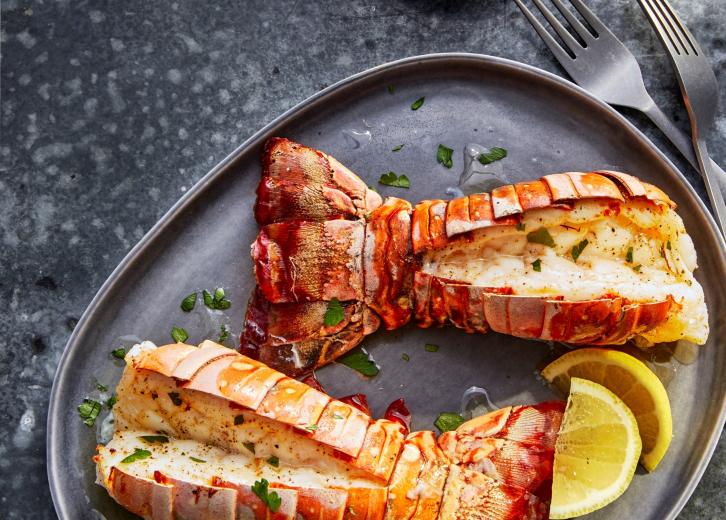 50 / 50Allrecipes
Air Fryer Lobster Tails with Lemon-Garlic Butter
– Prep: 10 mins
– Cook: 10 mins
– Total: 20 mins
– Servings: 2
– Yield: 2 lobster tails
– Number of ingredients: 7
– Read more about the recipe here